The UK CAA used to be the place that people would come to after they had worked in the aviation industry, or in the military, said Sophie Jones, Head of Organisational Capability at the UK Civil Aviation Authority.
Speaking at BBGA's annual conference in London she said, "We are now helping to build industry careers. We have ramped up over the past six months and welcomed 50 apprentices across 10 apprenticeship standards.
And it's not just 18 to 24 year olds. Our recruits range from new apprentices in their early careers to existing colleagues looking to learn new skills. We've had people in their 40's and 50's looking to retrain – and we want to do more." The CAA is now looking to support new opportunities for apprenticeships for roles in flight operations, data/technology and ground handling.
Impactful Careers Tree
Sophie presented a newly launched careers' 'tree' which BBGA Managing Director Lindsey Oliver helped inspire, showing there are a wide range of aviation career opportunities.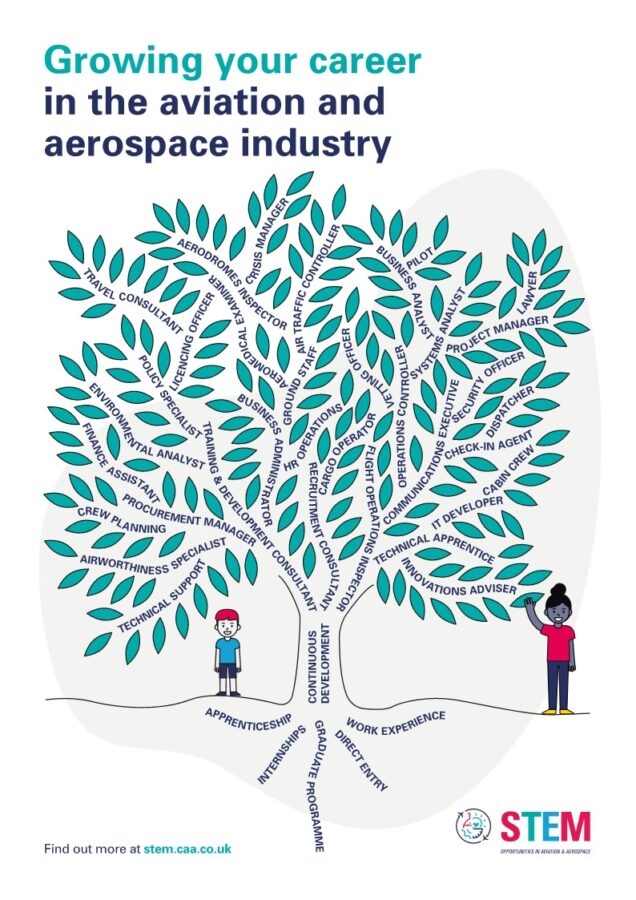 Over the summer, the CAA supported a successful internship programme with Cranfield University, achieving a 70% retention rate. It's progressing with a similar programme with Cranfield this year and its virtual work experience programme, launched in 2022 in partnership with Springpod, funded by the DfT, has attracted 2,000 students nationally. The virtual programme returns this year, together with the development of an in person programme. Its STEM microsite continues to be developed – a valuable resource hub for teachers, students and parents. https://stem.caa.co.uk/