Aviation Centres of Excellence
Developing Tomorrow's Workforce for a Global Community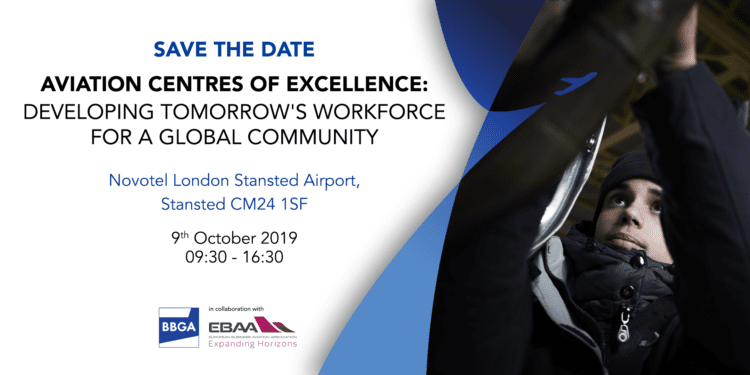 Please note: this is an invitation only event aimed at those involved in or with a working interest in aviation and aerospace training.
---
Brexit and access in the EU
The diagram below shows representations of the nine freedoms of the air, taken from a recent ICAO report.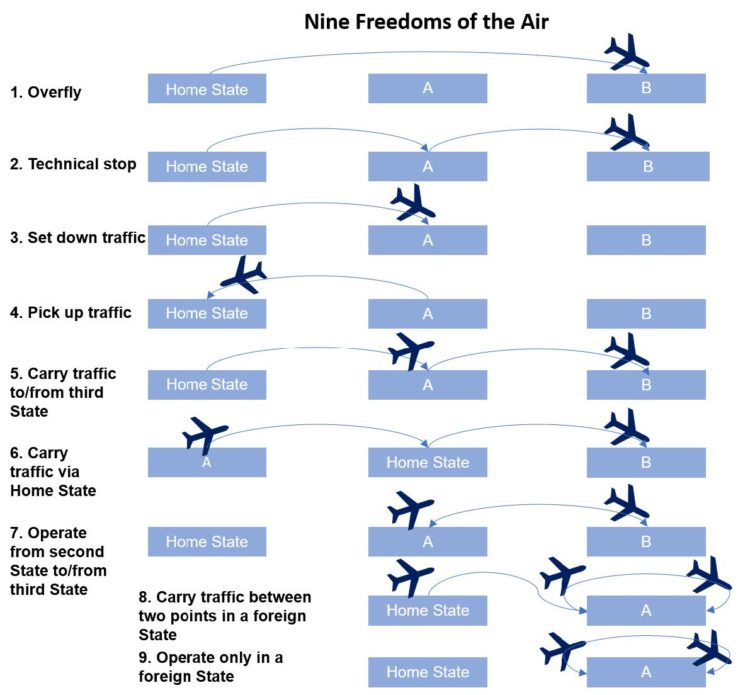 Source: A Study of the effects of the UK Leaving the EU on airlines flying to and from the UK - R-038-001-001
---
SETops Lands at RAES – 3rd October 2019
Emerald Media, BlueSky and the Royal Aeronautical Society are delighted to announce the return of SETops 2019, after a year's absence.
They will look at how the market has advanced, hearing from operators and OEMs. This year they are widening the theme to include small airfields, which are playing an increasing role supporting SET aircraft and the event will also take a look at the next gen of passenger craft on the horizon from 2021 with a panel of futurist speakers who believe the future is electric.
Emerald Media will announce the list of speakers and panelists over the next few weeks.
Confirmed speakers so far include representatives from BBGA, EBAA, Air Charter Association, JetFly, WINGX, PrivateFly, Synergy Aviation, Haywards Aviation, Pratt & Whitney Canada, Wellsbourne, Fairoaks 2020 and Plymouth Airports.
There are a number of sponsor opportunities available. For details please contact Frances Williams E: Francis Williams.
Emerald Media, Bluesky and RAeS look forward to bringing you an educational and inspirational day.
BBGA Members will receive a discount on the booking fee and delegate fees start from £180 pp, plus VAT. For More information visit Aero Society Event Calendar/



Aviation 2050: the future of UK aviation
In December 2018 the government published its consultation on a new aviation strategy - 'Aviation 2050: the future of UK aviation' - a long-term plan to achieve a safe, secure and sustainable aviation sector that meets the needs of consumers and of a global, outward-looking Britain.
BBGA are continuing the work with DfT to ensure that the Future Aviation Strategy for 2050 reflects the requirements for our sector in the final white paper. Without question the previous Aviation Strategy, which is currently in force, reflects very little of what we do in our sector and primarily reflects scheduled airline activities only. BBGA believes it is vital our sector is represented appropriately in the new white paper, so that in the next five years or so MP's, civil servants and other government agencies make their decisions in line with FAS 2050.
Aviation 2050: the future of UK aviation

Read More

10/05/2019
BBGA MEMBERSHIP & DIRECTORY
We keep our membership advised of industry news and issues through Bulletins & Newsletters, the BBGA annual Conference is a widely acclaimed forum and our Members' Directory is a great source for all industry resources.