BBGA have gathered a package of benefits, discounts, and special offers for members from members. Offers are initially available for 12 months until July 2022. If you are a BBGA member and would like to offer other members discounts and/or benefits, please contact BBGA on rachael@bbga.aero
Information about Each Member offer is shown below.

The WINGX daily tracker - Up to 40% discount
The WINGX daily tracker provides you with a daily updated dashboard on all business aviation flights globally. Our Insight and custom dashboards are powered by industry leading software and are suited to a range of suppliers. Gain an advantage through bespoke aviation business intelligence tools.
WINGX work with BBGA in providing BBGA members with a global dashboard which monitors and analyses worldwide business aviation movements. BBGA members have exclusive access to a free version of the Basic version of the dashboard
here
, and are also entitled to 40% discount to the Premium version of this dashboard here. Please contact
enquiries@bbga.aero
to register your interest in this member offer.

BBGA Operator Member Benefit - Available to Operators ONLY
The new partnership between Osprey Flight Solutions and BBGA allows operator members to gain access to Osprey's premium standard & critical alerts, at no cost. Users can customise and receive proactive alerts on emerging incidents, events and situations that have an impact on the aviation security environment.
About Osprey Alerts - Osprey Flight Solutions has transformed the way that operators can manage the risks that they face, by identifying those risks earlier, informing the right people as soon as possible, and making it as easy as possible for them to access the information needed to make informed decisions. At Osprey, our highest priority is that the analysis we provide is the best the industry has to offer. Faster, more consistent and more objective. This relies on data, which we gather from over 200,000 sources in over 60 different languages. By gathering the RIGHT data, we can pre-empt significant events by identifying changes in an environment or at a location, highlighting where a risk has increased, and, just as importantly, where it has reduced. Our alerts are delivered rapidly, but with unrivalled quality and depth of analysis and data. They can also be filtered and customised by type, category, region or country to ensure you only receive those alerts that are relevant to you, which are then published through proactive emails. This seamless integration of cutting-edge technology with world-class human analysis, means Osprey's alerting system is the best in the industry for supporting operators in keeping everyone as safe and secure as possible when travelling by air. Contact Shelley Gandolfi - shelley.gandolfi@ospreyfs.com to register your interest in this member offer. Please contact
enquiries@bbga.aero
to register your interest in this member offer.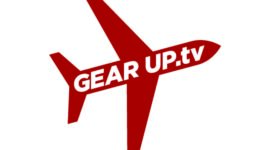 GearUp TV Spark Card BBGA Special Digital Marketing 90 Day Membership Programme
GearUp TV Spark Card BBGA Special Digital Marketing 90 Day Membership Programme. Our innovative card membership programme helps aviation companies with curtailed marketing budgets have a consistent presence on social media by providing an easy way to book video and photography services with writing support, too, with monthly membership starting from as little as £1,500 per month for BBGA members, which includes photography, video, and content writing by experienced aviation journalists.
Please contact
enquiries@bbga.aero
to register your interest in this member offer.

Flightcare Global are pleased to offer members a 30 minute session with Dr Simon May to discuss health risk management as we begin to take to the skies again. Dr May is a specialist physician in Aviation Medicine and has spent the past decade supporting clients in business and commercial aviation; he is an expert in all areas of passenger and crew health. Your 30 minutes session will cover both Covid and non-Covid issues and be based on several presentations that Dr May has given during the past 18 months, addressing the issues and considerations of flying, post-pandemic. Please email sarah.magee@flightcareglobal.com with any questions and to book your session.
Please note: The advertiser acknowledges being the sole party responsible for its offer and the supply of the services. The advertiser shall be solely liable towards the users and any third parties for the information provided which must be true and correct. BBGA does not have any control nor liability on the information provided by the advertiser, which will remain solely liable for any infringement of any intellectual property rights or data privacy of third parties.