The flow chart below shows the relationships that BBGA has across National, European and International forums.  It demonstrates how your instructions as members, are reflected into various organisations or government agencies to help impact change, where that is required.
The start point for this process is to utilise the WorkGroups, which are industry led bodies focused.   These WorkGroups deal with issues that impact your part of our industry.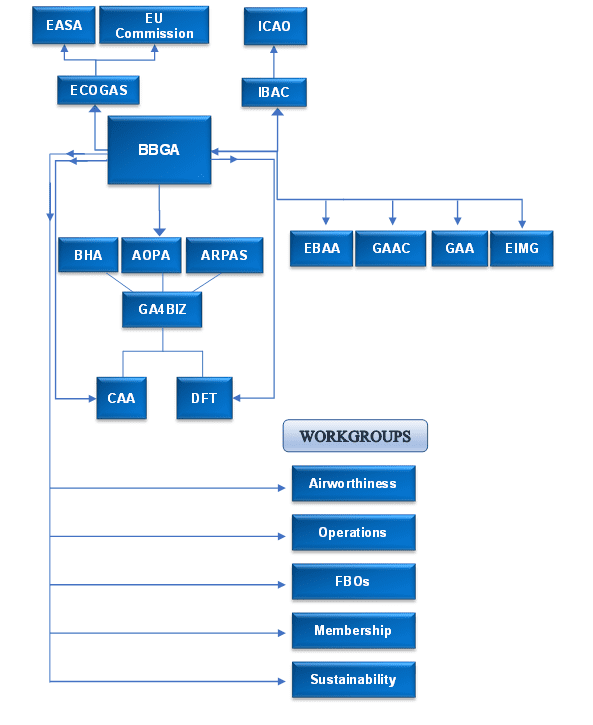 BBGA Relationships Explained – flowchart
These WorkGroups strategically control output through your BBGA Board.  The Secretariat ensures that the requisite actions are delivered through the most appropriate channel.