Jan-Oct 2020, UK Business Aviation and Scheduled Airline trends
Since Jan 2020 through October (19th), Business aviation activity out of the UK is down by 35%, compared to 63% decline in commercial airline flights. Note there has been a strong gain in Cargo activity.

October 2020, business aviation by country in Europe
During October, the UK has seen the largest decline in business aviation flight activity in Europe. Also big decline for Spain. Activity in/from Turkey is well up.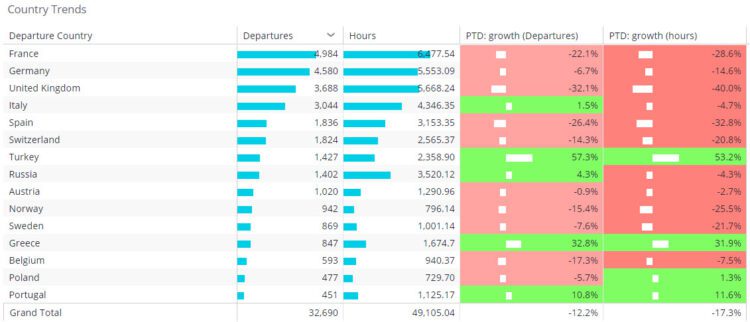 October 2020, Business Aviation departures by Airport from UK
During October, a few airports have seen some growth YOY, others severe decline, most of all Luton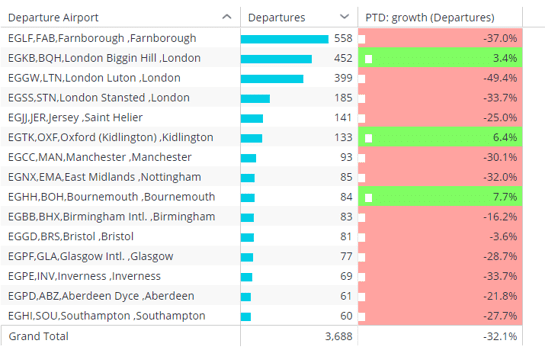 October 2020, Business Aviation out of UK by Aircraft Type
Busiest business aviation aircraft flying from UK in October is King Air, activity severely depressed, as for XLS. PC-12 and Phenom-300 activity less affected.