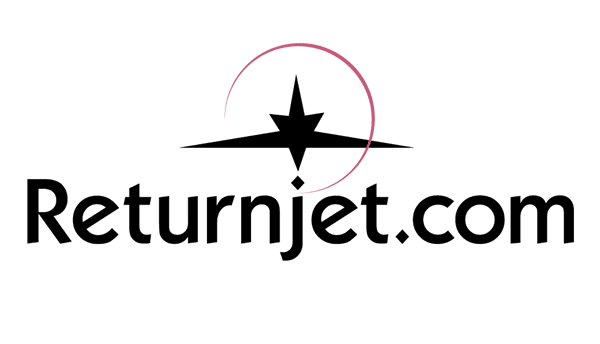 United Kingdom, June 2019 – Private Jet booking platform, Returnjet.com has been awarded with its second industry recognised best charter platform award in 2019.
International Transport News Magazine announced the winners of the Air Transport Awards 2019 and Returnjet.com was delighted to be awarded the category of 'Best Professional Charter Search Platform 2019'.
Subsequently, The Corporate LiveWire Global Awards 2019 announced last week that Returnjet has received the 'Professional Air Charter Platform of the Year' award for 2019.
Emma Logan, Sales & Marketing Director of Returnjet.com says: "We are delighted that Returnjet has been recognised with these prestigious awards; in only a few years we have become the world's largest online search site for charter brokers and operators and are now the platform of choice for the charter industry."
-Ends-
3rd June, 2019
Notes to Editors:
Now in its 7th year, online charter search platform Returnjet.com is the world's largest live search and booking platform for Charter Brokers to search for aircraft and licensed Operators to market their fleets.
Returnjet handles up to 5,000 quote requests per week by applying the latest technology to their expansive database of over 10,000 aircraft, 2,000 licensed operators and 1,000 professional charter brokers. The company has developed the world's finest and most user-friendly air charter search and booking platform and it can also be used as a CRM management tool for both brokers and operators to manage charter requests and reservations.
Hundreds of charter brokers and operators assisted in the development of what is now the site of choice for the private jet charter industry. In return the company has become the world's largest platform, as unlike their competitors who are subscription based, Returnjet is free to use.
For further media information, please contact:
Emma Logan
Global Sales & Marketing Director
Tel: +44 7733 112182
Email: emma@returnjet.com
www.returnjet.comTransport News Free each