GENEVA / November 26, 2020 – Jet Aviation is pleased to announce that its maintenance facility in Geneva has received approval from the Russian Federation Civil Aviation Administration (RFCAA).
The approval permits the company to support aircraft that are registered in Russia to the full extent of its maintenance approvals. Jet Aviation Geneva offers full heavy maintenance services for the Bombardier Global Express series, Gulfstream aircraft and Boeing business jets (BBJ). With this new approval, the company is authorized to provide line and base maintenance to these Russian-registered aircraft types.
"Russia has a significant fleet of private aircraft and we are delighted to receive this important approval from the Russian civil aviation authority," said Edgar Guerreiro, Senior Director MRO & FBO and General
Manager Geneva. "This authorization provides Russian owners and operators the comfort and security of knowing our team of dedicated maintenance professionals is here for them when they fly through the
region.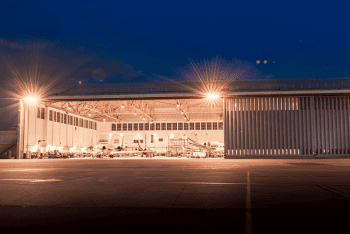 We look forward to welcoming them to our facility in Geneva."
Jet Aviation, a wholly owned subsidiary of General Dynamics (NYSE: GD), was founded in Switzerland in 1967 and is one of the leading business aviation services companies in the world. Some 4,000 employees
cater to client needs from some 50 facilities throughout Europe, the Middle East, Asia Pacific, North America and the Caribbean. The company provides maintenance, completions and refurbishment, engineering, FBO and fuel services, along with aircraft management, charter services and personnel
services. Jet Aviation's European and U.S. aircraft management and charter divisions jointly manage a fleet of some 300 aircraft.
Please visit www.jetaviation.com and follow us on LinkedIn:
www.linkedin.com/company/jet-aviation.
More information about General Dynamics is available online at www.generaldynamics.com.
Contact: Mary-Lou Murphy, Communications Manager EMEA, +41 58 158 8891 or marylou.murphy@jetaviation.com