Pilot Training is perhaps the most important aspect of the entire aviation industry, be it civilian or military. More than one hundred General Aviation pilot training schools and clubs are operating in Britain, producing some 2,500 new pilots each year. Many go on to obtain commercial pilot licences, graduating from the grass roots level of club flying to the air taxi and airline industries. Several commercial pilot training schools are also in operation, attracting airline trainees from every part of the world and earning valuable foreign currencies for Britain. Thus, virtually every new professional pilot begins his or her career in a General Aviation aircraft.
__________________________________________________________
Airways Aviation Airways Aviation
Airways Aviation is a world leader in flight training.
With Pilot Training Academies and Aviation Foundation Schools in key locations across Europe, the Middle East, Asia and Australia, Airways Aviation has more than 30 years of world-class flight training experience to meet the rapid growth in demand for commercial pilots globally.
We provide aspiring pilots with European Aviation Safety Agency (EASA) or Civil Aviation Safety Authority (CASA) approved training pathways, from private pilot through to airline transport pilot licence options.
Our curriculum is developed in consultation with the aviation industry and in adherence with the rigorous obligations of international aviation governing bodies.
At Airways Aviation we focus on creating equal opportunities in the aviation sector for male and female, domestic and international students alike. Furthermore, we strive to provide our students and graduates with exceptional support throughout their education journey in this exciting and rapidly expanding industry.
Airways Aviation is committed to delivering high quality teaching and learning outcomes, along with an unforgettable experience on land and in the air.
We provide fully equipped, purpose-built classrooms and student areas, and maintain a world-class fleet of aircraft to ensure that our students and staff fly safely and with confidence.
_____________________________________________________________
BBGA members Oxford Aviation Academy offer pilot training.
Do you want to train as a pilot? Click here to find out how OAA can get you there.
Looking to train professional pilots or aviation personnel for your operations? Click here to see how OAA's tailored solutions can help your organisation. 
___________________________________________________________
Since our conc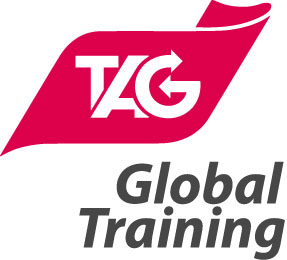 eption by TAG Aviation in 2007 we have become a fully integrated training solution for Pilots and Cabin Crew based at Farnborough Airport. We train approximately 3000 pilots and cabin crew from TAG Aviation and some 70 other UK and Overseas Operators each year.
TAG Global Training was the first UK Approved Training Organisation for the delivery of Attestations for Cabin Crew on both Commercial Airliners and Business Jets.
Our growing portfolio consists of over thirty courses including CAA and DFT approved SEP, Fire and Smoke, Security, CRM, Wet drills, Survival, First Aid and Dangerous Goods Courses. We can accommodate student classes from 1 – 18 delegates and available to visit on site. Our e-Learning programme compliments our ground school delivery.
At TAG, we put just as much emphasis on the soft skills needed to compliment legislative training which include, Silver Service training, Private staff Aviation Safety Training and Learning and Development in Aviation.
Highlights
BBJ/ACJ Crew Training Incorporating Slide descents
Bespoke corporate jet fitted fire and smoke rig
Ability to deliver training internationally and regionally
Over Wing Exit mock up approved by the UK CAA for 11 different types of Business Jet