Research points to first time flyer increase with 44% of flights for new bookers
A rise in the number of families flying, with 20% of passengers children – and double the number of flights with pets onboard
Travel uncertainty is clear with 55% of clients flying within a week and fewer forward bookings, but PrivateFly is "cautiously optimistic" about the months ahead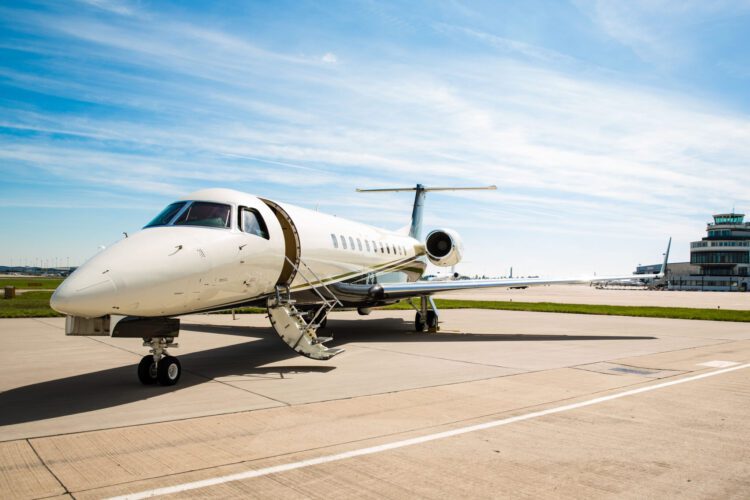 London, UK, 13 October 2020: PrivateFly, a Directional Aviation company, launched its Q3 Private Jet Charter Trends report which revealed 44% of bookers were flying for the first time, and more clients booking at short notice, with so much uncertainty around travel.
The findings come in response to a move away from commercial airlines, badly impacted by the COVID-19 pandemic, as passengers sought 'safer' ways to fly.
The worldwide slump in international business travel meant that most flights over the period were for personal or leisure travel.
The report also showed bookings by families had taken off, with a rise in the percentage of children being carried from 14% last year to 20% this year – and an increase from 3% to 7% of family pets onboard.
All PrivateFly's top 20 destinations are in Europe for the first time, with London in first place and Nice and Ibiza in second and third place, following the collapse in long-haul travel due to widespread travel restrictions.
And consumer uncertainty around travel plans was clear, with the lead time between booking and flying shortening: 55% of PrivateFly customers chose to fly within a week of booking and just 8% booked a flight more than 30 days in advance (versus 22% in 2019).
Adam Twidell, PrivateFly CEO, said: "With private aviation offering a safer way to fly during the pandemic and a pent-up demand for personal travel, demand was high in Q3, compared to airline travel. In fact, at PrivateFly we arranged slightly more flights in Q3 this year than last year, outperforming the overall European market.
"However, our passenger mix is changing noticeably, with far more families and first-time flyers than before. There's also a trend amongst our existing clients who used a mix of private jets and airline flights, to fly private more frequently going forwards. That's why in August we launched our new PrivateFly Jet Card, which offers fixed hourly rates and guaranteed availability to those who fly more often.
"October demand is looking reasonably strong so far, but what will happen next is harder to predict for the entire industry, with so much uncertainty in the market.
"Bookings continue to trend short-notice and business travel is still lower than usual, although corporate clients are researching and budgeting. But we are cautiously optimistic about the coming months. For those who want and need to fly, the appeal of private jet travel remains compelling."
Other findings from the PrivateFly Q3 report include:
The most popular day and time for a take-off with PrivateFly was 11am on a Saturday, with 46% taking place between Friday and Sunday, and August 15 the busiest single day during Q3
Behind the statistics there are stories of PrivateFly going the extra mile for clients. One flight was a spectacular window seat view of the Northern Lights for a client with a life-limiting illness and her family
Other flights included many for sports stars, looking to move in and out of overseas fixtures as quickly and safely as possible during the pandemic. One world-class athlete booked to fly at just over three hours' notice, as she returned from a tournament in Rome.
-Ends-
For more information, please contact The PC Agency
Paul Charles / Michael Johnson / Balint Brunner
+44 (0)20 7768 0001
Notes to editors:
A copy of the report and accompanying images are available to download here via Dropbox
About PrivateFly:
PrivateFly is a leading international provider of on-demand private jet charter and jet cards, and part of Directional Aviation. With thousands of accredited aircraft integrated worldwide, PrivateFly combines innovative technology with a team of aviation experts, available 24/7 – making it faster and easier to arrange a private jet, wherever and whenever you want to fly.
PrivateFly holds Argus Certified Broker and Wyvern Broker best practice accreditations and is a preferred partner of Virtuoso, the world's leading luxury travel network. Established in 2008, PrivateFly's Global Headquarters are located in St Albans, UK.
Balint Brunner | Senior Account Executive | The PC Agency
T: +44 (0)20 7768 0001 | M: +44 (0)7423 148828
Social: @thepcagency | Website: www.pc.agency
Public Relations | Trade Representation | Crisis |
Digital & Social Strategy | Branding | Events
The PC Agency, One Heddon Street, Mayfair, London W1B 4BD
UK Company 10145263 | VAT GB244 7398 78
The PC Agency is a Top 150 PR Week Agency