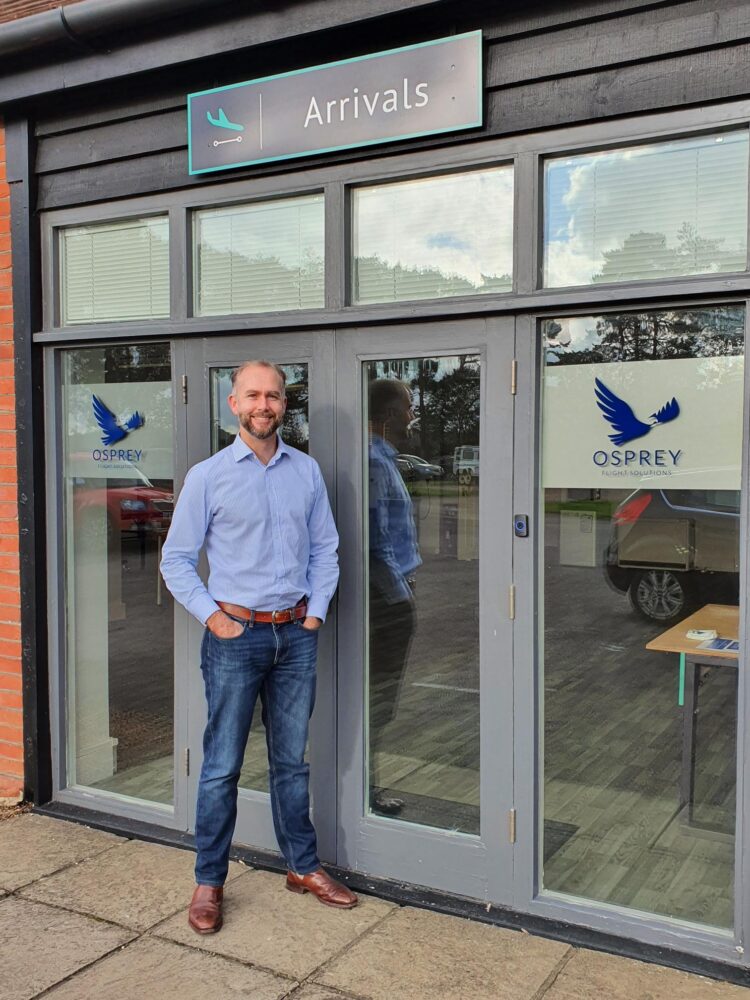 Osprey Flight Solutions is delighted to announce the appointment of Tim Willis as Director, Government Client Development.
Osprey is on a trajectory of significant growth and Tim is a key hire for the business, bringing broad industry and senior management experience to the company. As a highly accomplished business developer, most recently within SaaS and corporate risk, Tim joins Osprey in order to strengthen and
expand the business' current proposition by developing new opportunities, predominantly within the government sector.
Commenting on the appointment, CEO & Co-Founder, Andrew Nicholson, said: "With a strong track record of building client relationships and delivering exceptional results, Tim brings a wealth of experience and valuable knowledge to the team here which will be vital as we continue our
ambitious plans to grow and develop the business. His experience and understanding of the sector, as well as his strong work ethic, will be a real asset to us here at Osprey and we are delighted to have him on
board."
Tim Willis also commented:
"I have followed Osprey's journey with interest since the very beginning and have watched as the business has evolved to what it is today – an established, well-respected industry-leader in its field . I am thrilled to
be part of such an innovative and dynamic business and am very much looking forward to the challenge ahead."
About Osprey Flight Solutions
Setting the standard for aviation risk analysis
Founded in 2017, Osprey fuses real-time information, technology and industry leading expertise to deliver the most advanced aviation risk analysis available anywhere. Our revolutionary data-driven approach
provides instant situational intelligence to power dynamic decision making. Being able to see, understand and react to threats as they emerge sets a new standard for ensuring the safety and security of passengers, crew and aircraft. Because risk isn't static in a fast-moving, turbulent world. Find out more here.