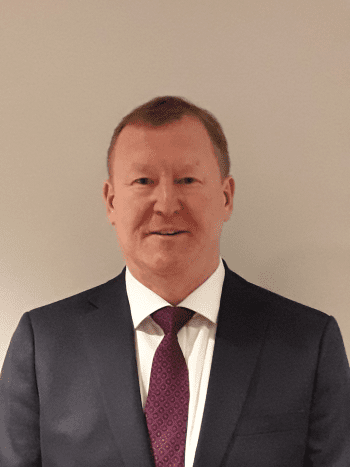 Inflite The Jet Centre (ITJC), part of the Inflite Group of companies, based at London Stansted Airport, is pleased to welcome Steve Bull to its management team as Senior Sales and Business Development Manager. Steve joins from TAG Maintenance SA where he was customer support director, responsible for customer support interface and dealership agreements (on Bombardier and Dassault business jets), based at Farnborough Airport. Prior to that Steve held senior roles at Signature Aviation-owned H+S Aviation and sister company Dallas Airmotive.
The appointment coincides with the merger, effective March 1, of the Excellence Aviation (EASL) Part 145 with Inflite The Jet Centre's Part 145. ITJC acquired the Bombardier-focused MRO business in February 2019, widening its portfolio beyond Embraer and Boeing BBJ support. Excellence Aviation CAMO activity will continue separately, with Steve Hughes at its helm as Head of Airworthiness.
Steve Bull will work closely with Inflite The Jet Centre's General Manager MRO Sebastien Albouy. Sebastien joined the business last November following senior roles with ABS Jets and Embraer Executive Jets.
"We are delighted to welcome Steve to the team," said Penny Stephens, CEO of Inflite The Jet Centre. "He brings decades of experience and a deep understanding of the Bombardier Challenger and Global Express types we are supporting with both line and base maintenance. Behind any strong and progressive business are talented professionals and we have a dream team running the day-to-day MRO operation."
"Inflite has a fantastic reputation for aircraft maintenance and customer support and I am very pleased to join a passionate team which puts investment in people front and centre of its business. We have a very busy year ahead, adding new approvals and accreditations so we can enhance our service to customers from the UK, Europe, the Middle East and beyond," said Steve Bull.
New apprentices
Inflite's investment in people extends to next generation too and Inflite has three apprentices in their final year with the company. Despite the pandemic, ITJC plans to add more apprentices, in a close collaboration with neighbour Stansted College.
ITJC continues to remain operational for both base and line maintenance, as does its fully integrated VVIP integrated award-winning FBO – available to all corporate, executive jet services.

Editor's note
Inflite The Jet Centre Ltd is part of the Swan Investments Group. It is headquartered at Inflite House, London Stansted Airport. The business provides an extensive range of aircraft handling, engineering and support services from purpose built and newly refurbished premises. With over 30 years' experience, the company's success has been built on the pursuit of excellence and a total commitment to maintaining the quality of its highly skilled 70-plus workforce and state of the art facilities with its award-winning FBO and MRO facilities.
Inflite The Jet Centre is the new home of Embraer's European demo fleet of Phenom 100 and 300 light jets; Embraer Legacy Series and eventually, the OEM's Praetor 500 and 600 business jets.
Last summer Inflite added base maintenance capability for the Bombardier Aviation Global Express (BD700 Series) under its EASA Part 145 rating, building on its acquisition of Bombardier MRO specialist Excellence Aviation. Inflite The Jet Centre took over Excellence Aviation, its CAMO division and its Part NCC aircraft management business in February 2019.
Media enquiries:
Alison Chambers/Liz Danner
Emerald Media
Telephone 01420 560094. Mobile 07721 882939
E: Alison.chambers@emeraldmedia.co.uk