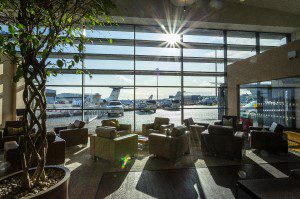 Harrods Aviation are proud to announce they have met all the required steps to reach the NATA SAFETY 1st standard. The detailed and comprehensive cleaning regime and guidance have all been followed to ensure all visitors to their FBO's at London Luton and London Stansted are welcomed into a certified clean environment.
John Bool, technical and facilities Director said 'Since March we have been working to constantly assess, review and improve our response to the Covid 19 pandemic. Cleaning, of course, has played a major part in the successful continued running of our FBO's. We had been following specific UK
government guidance as well as processes and ideas shared within our Air Elite Network.
The next step for us was to seek a globally recognised, aviation specific standard. The Safety 1 st Clean™ standard was a very obvious choice. I urge all FBO's to look at and follow this standard as we all work to provide a safe environment for our visiting customers and staff. With the hard work of my team we are, I believe, the first in the UK to achieve this standard.'
For more information on the NATA Safety 1st Clean™ standard please visit:
https://www.nata.aero/safety-1st/clean
Harrods Aviation is the leading London-based business aviation service provider and offers high quality FBO services at London Luton and Stansted airports. Both bases have fully equipped hangars for aircraft maintenance and engineering.

For all media enquires please contact:
Will Holroyd
Director, Sales & Marketing
+44 (0)7825 386 841
Will.holroyd@harrodsaviation.com