23 May 2023, Geneva, Switzerland: ExecuJet, part of the Luxaviation Group, is entering into a strategic fixed-base operation (FBO) partnership with Germany's Kurz Aviation Service.
The company is announcing the news at the European Business Aviation Convention & Exhibition (EBACE), taking place in Geneva (Switzerland) from May 23-25 2023.
ExecuJet already runs German FBOs in Berlin and Munich. Kurz Aviation Service operates FBOs in Stuttgart, Cologne and Frankfurt, as well as running general aviation terminals in Stuttgart and Cologne.
Ronny Stechert, Managing Director, ExecuJet Europe, says: "We are thrilled to be launching this partnership with Kurz Aviation Service, starting in June 2023. Clients and crews will benefit from the synergies of this partnership. We know our customers will really appreciate the efficiency of having a single point of contact for the FBO services we'll be offering together. We'll be able to share the strengths of our combined networks, while working together to secure the best possible deals on pricing and supplier contracts. We'll also be rotating staff around locations so our teams can form strong bonds, understand the specific requirements and strengths of each FBO and exchange best practice knowledge to develop and deploy the highest service standards in our industry.
"Most importantly, we share a commitment to sustainable aviation with Kurz Aviation Service. Together, we'll be looking at how we can minimise the environmental impact of all our locations."
Joachim Krüger, VP Luxaviation Group Northern Europe and Managing Director ExecuJet Europe adds: "We're particularly excited to be announcing this partnership news at an event as important as EBACE. Quality is vital in everything we do at ExecuJet, from customer service to staff training, equipment and, of course, choosing our partners. Our focus on excellence shines through every day, not least in our commitment to the International Standard for Business Aircraft Handling [IS-BAH] initiative, an industry code of best practices developed by the international business aviation community. We're especially proud of our long-term safety record at ExecuJet. From flight and ground operations to maintenance and training, safety is now – and will always be – our top priority."
Hagen Kurz, Managing Director and Shareholder of Kurz Aviation Service, says: "We bring 25 years of experience and local expertise to this partnership, which will combine perfectly with ExecuJet's extensive industry knowledge and global FBO network. We couldn't ask for a better strategic partner in Germany than ExecuJet. Both parties win from this agreement – but most importantly all our customers will benefit."
Kurz Aviation's COO and Sales Manager Christopher Klüfer adds: "Our companies have been working together for many years and this is the next step in a natural development of our cooperation. We look forward to the exciting times ahead".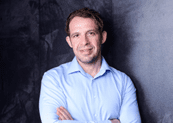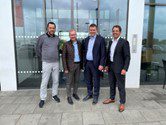 Image of (L-R)  of Christopher Klüfer – COO & Sales Manager, Kurz Aviation Services – based in Cologne, Hagen Kurz – Managing Director & Shareholder, Kurz Aviation Services – based in Stuttgart, Joachim Krüger – Managing Director Luxaviation Germany and Luxembourg – based in Paderborn, Ronny Stechert – Managing Director ExecuJet Europe GmbH – based in Munich
About the Luxaviation Group:
Since 1964, the Luxaviation Group has been tailoring private travel experiences for a global clientele. Founded by André Ganshof van der Meersch, a Belgian entrepreneur, pilot and nobleman, our fifty plus-year history still proudly takes flight with our commitment to creating excellence through visionary, pioneering and innovative private aviation experiences.
Luxaviation Group is comprised of top-of-the-line aviation brands: Luxaviation, Luxaviation Helicopters, Starspeed, and ExecuJet. Our more than 1300 employees work in an around-the-clock operation on five continents, delivering stellar service in the areas of aircraft management for private and commercial aircraft, private air charter services, and the management and operation of VIP passenger terminals in 24 airports around the globe.
Ever innovative in spirit, the group has leveraged its global perspective, carrying the value of its founder into its transformation as the world's premier luxury experience travel company. Through the development of bespoke luxury travel packages in private jets, various ventures, fine wines, and our very own Luxaviation Client Service Training Academy, we are honoured to evolve our brand in keeping with the ever-changing luxury travel landscape.
Luxaviation considers corporate sustainability as an integral part of its business strategy. The company has been integrating sustainability into their decision-making process, actively handling social and environmental concerns that surround their business and continuously seek to improve their ways of operating. Further information: www.luxaviation.com / www.execujet.com
About the Kurz Group
The Kurz Group was founded in the 1920s as a logistics company. With the construction of the company's first private general aviation terminal in Germany at Stuttgart Airport in 1998, the family-owned company, which is already in its 4th generation, contributed its know-how to general aviation. Over the years, Kurz Aviation Service has been able to further develop this know-how and has thus become an important initiator of general aviation in Germany.
With the construction of Kurz Aviation's second private terminal at Cologne/Bonn Airport in 2011, another foundation stone was laid for today's network. Here, the experience from Stuttgart was incorporated and thus provided the users of General Aviation with another high-quality General Aviation Terminal.
In order to further expand the network for customers, a handling station was opened in Frankfurt/Main, the largest commercial airport in Germany, in 2016.
With this network, the Kurz Aviation Group has become an essential part of general aviation in Germany. The focus on perfect service, the high motivation of the employees and the family management characterize the culture of the company. This culture was already documented in 2003 with the certification according to DIN ISO 9001:2000. As a result, the Kurz Aviation Group was also a pioneer in general aviation in the field of certification. www.kurz-aviation-service.com