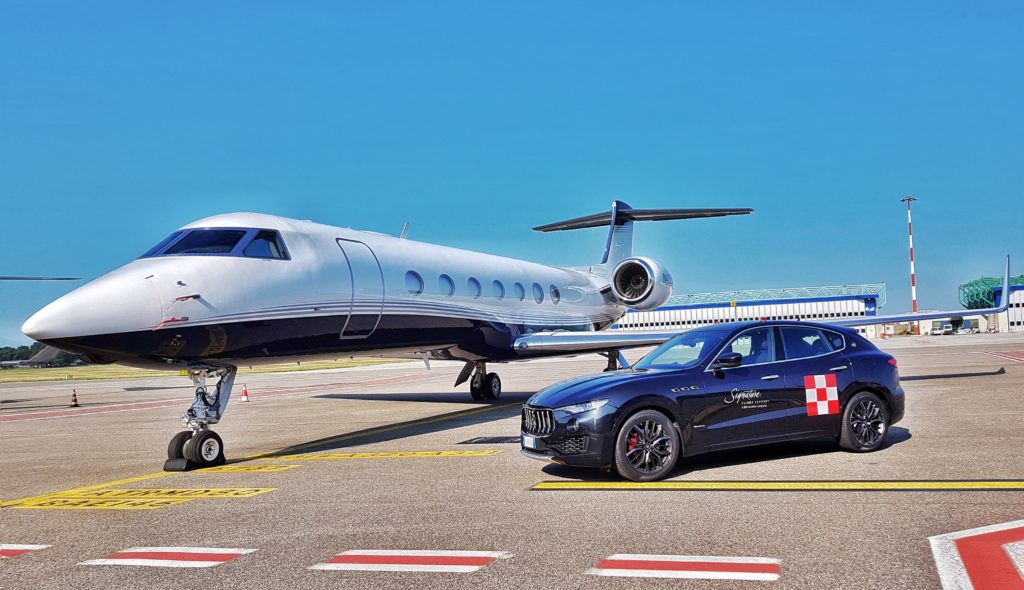 Signature Flight Support, the world's largest network of Fixed Base Operators (FBOs), has announced a major expansion of its European business aviation support services in Italy with the addition of 6 airports to its current in-country presence, which now totals 9 aircraft handling stations.
Signature's expansion follows several months of preparation, including the establishment of qualified local partnerships and an exhaustive vetting process conducted by Italian aviation authorities. Existing locations at Milan-Linate (LIN), Milan-Malpensa (MXP), and Rome-Ciampino (CIA) are augmented by the addition of key airports at Bergamo (BGY), Catania (CTA), Florence (FLR), Naples (NAP), Palermo (PMO), and Pisa (PSA). Operating permits, slot acquisition, and PPR approvals are added to the portfolio of handling services coordinated from Signature's 24/7 Italian operations center at Milan-Linate airport.
The resultant ENAC certification at Bergamo's Orio al Serio Int'l Airport, complimented by the inauguration of a new General Aviation Terminal at Milan's Malpensa Airport, allow for the continuation of business aviation arrivals to Northern Italy during Milan-Linate's three month closure for runway construction.
"Signature has identified Italy as a key strategic market for business aircraft operations in Europe," explained John-Angus Smith, Managing Director EMEA. "By adapting our business model to conform to local conditions, including our joint venture with SEA Prime and our latest handler arrangements at several Italian airports, we have developed a comprehensive support network for business aircraft operators visiting major airports throughout the country."
###
Signature Flight Support, including Signature TECHNICAirTM and EPIC Fuels, provides premium, full service flight and home base support including refueling, ground handling and MRO services through the world's largest fixed base operation (FBO) network for B&GA users with around 200 locations covering key destinations in North America, Europe, South America, Caribbean, Africa and Asia. EPIC Fuels is a provider of aviation fuels, supplies and services. For more information, please visit: www.signatureflight.com or on Facebook at www.facebook.com/signatureflightsupport. Follow Signature Flight Support on Twitter: SignatureFBO
Please use email address below to book services:-
CONTACT:
Signature Flight Support
Matt Carroll, Sr. Vice President Marketing +1 407 206 5212
Matthew.Carroll@signatureflight.com If you would rather not receive future communications from