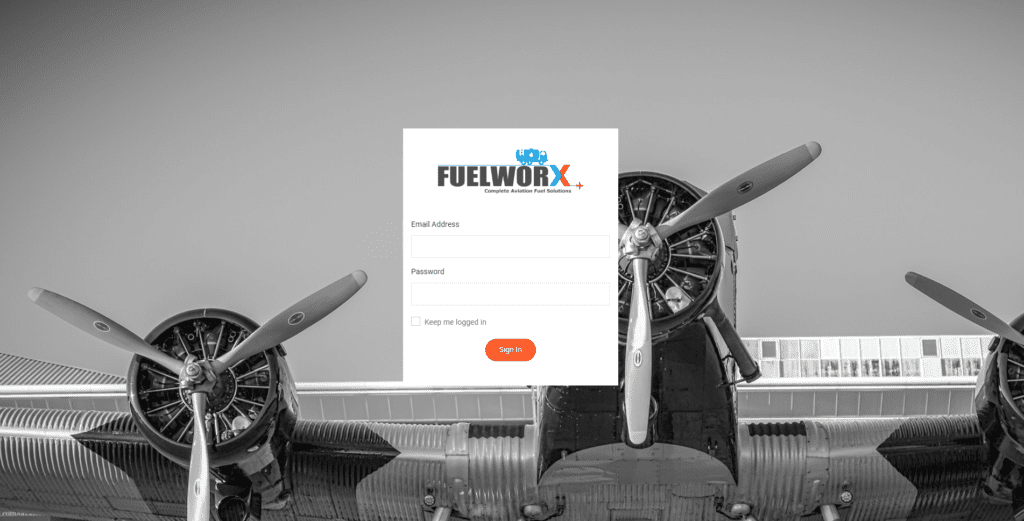 Stansted, 11th January 2019 – Flightworx Aviation Ltd, your exclusive global trip support and solutions service provider are pleased to announce that its fuel division, Flightworx Fuel Services Ltd, better known as 'Fuelworx' have launched their new Fuel Portal application. Fuelworx can now offer the ability to see global prices at a click of a button through this web-based system, create and send instant quotations, choose from the various options available in any location and request fuel, all in one easy to use platform.
Fuel pricing is constantly updated helping you to plan trips based of fuel prices
Review previous quotes and fuel release information
Multiple fuel options per location
Generate fuel release requests
Non-biased reseller – over 100 supply lines
Fuelworx continue to find new ways to support their clients. "This system will help all our clients looking to obtain pricing" Explains James Kossick, Fuel Manager. "Speed is key and we have created what we feel exceeds our client's expectations. The portal is so convenient for all users due to its web-based nature which means that you can access it anywhere in the world at any time of day. We are continually growing the database with new locations being added daily and we hope to achieve over 5000 locations by the end of the year. The system itself will continue to evolve delivering some great features that the user will find key in their fuel buying decisions."
Fuelworx has been busy testing the new system, it has received some positive feedback from their BETA testers:
"Easy to use, very intuitive and you can see that you guys put a lot of work there!!!
Brilliant!!!" – Terry, Ops Dispatcher
"The portal looks great – congrats on its roll out and inception" – Mike, Director
Flightworx Aviation being ISO9001:2015 certificated for Quality ensures constant development and improvement flows through all departments and Fuelworx is no different, with continued development of the portal they will be looking to add some exciting additional features as they move forward, so if you would like to know more about how you can benefit for this convenient and efficient system contact: ClientServices@flightworx.aero
Fuelworx state that the portal has been designed with the user in mind, it is slick, effective and easy to navigate. So now you have a portal which allows you to find fuel prices in an instant, you also have the Fuelworx team ready for you 24/7, so combine these elements together and you are fully covered.
ENDS
For further information
James Kossick
Flightworx Aviation Ltd
Telephone: +44 1279 668 002
About Flightworx
Flightworx offers complete worldwide flight support solutions for private, commercial and specialist operators. We present efficient, smart solutions that save operators money and get the job done safely, on time, every time, with 24-hour flight operations, private aircraft and rotary wing management, and regulatory and compliance solutions.
Our neutral and independent fuel comparison and procurement service Flightworx Fuel, negotiates best-in-class prices for JET A1 and AVGAS. Our ATOL-protected, 24-hour travel agency Travelworx accesses competitive prices for all aspects of travel, from hotels and ground transport to concierge services, for your passengers and crew.
No matter your operation's scale, aircraft type, mission or destination, we have it covered.
Join us online
Twitter: @Flightworx
Facebook: Flightworx Aviation Ltd
LinkedIn: Flightworx Aviation Ltd