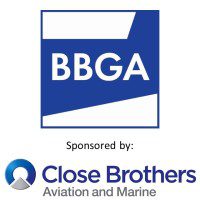 Join BBGA, along with our panel of expert speakers, as we discuss the impact of Brexit on the aviation industry.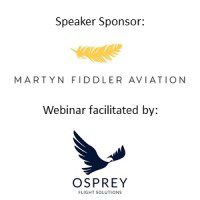 Speakers include:

–  Aoife O'Sullivan, Partner, The Air Law Firm
–  Alex Durand, CEO, Saxonair
–  Marc Bailey, CEO, BBGA
–  Adrian Jones, Tax Director, Martyn Fiddler Aviation
–  Rob Bishton, Director of Safety and Airspace Regulation, CAA
–  David Harding, Deputy Director, General Aviation, Safety, Skills, DfT
–  Richard Koe, MD of WingX
–  David Kendrick, Head of Airline Licensing, CAA

The webinar will conclude with a Q&A session. You are welcome to submit any questions before, or during the webinar, and we will aim to answer as many as possible.  Please send any questions to Rachael@bbga.aero. 
AGENDA
Introduction – UK business aviation and scheduled airline outlook since March 2020 – Richard Koe, WINGX.
A legal perspective and what we are facing right now leading up to Brexit on the 31st of December – Aoife O'Sullivan, The Air Law Firm
Industry perspective taken from the view of an operator – Alex Durand, SaxonAir
How Brexit impacts taxation – Adrian Jones, Martyn Fiddler Aviation
How are we going to make UK Aviation a global force with our position in the world post Brexit. David Harding, DfT
What does Brexit mean to us in all that we do, Rob Bishton and David Kendrick CAA
Unilateral policies
Maintaining global access
Not developing Additional National Requirements
More Stringent measures in security
Regulatory oversight in a different Brexit and COVID world
Q & A – your opportunity to feedback directly as to the impact of your organisation. Will chaos bring opportunity? How with the Biz Av industry adapt in the short term? Can/should govt. help in this transition?
Thanks again to our event sponsors Close Brothers and our Speaker Sponsor Martyn Fiddler Aviation. Thanks to Osprey Flight Solutions for facilitating the event. We look forward to seeing you and your colleagues