Please note the view expressed in this post are those of the member posting and not necessarily of the BBGA
---
UK-based flight planning specialist Signum Aviation has become the latest company to install Osprey Flight Solutions' risk analysis and management solution.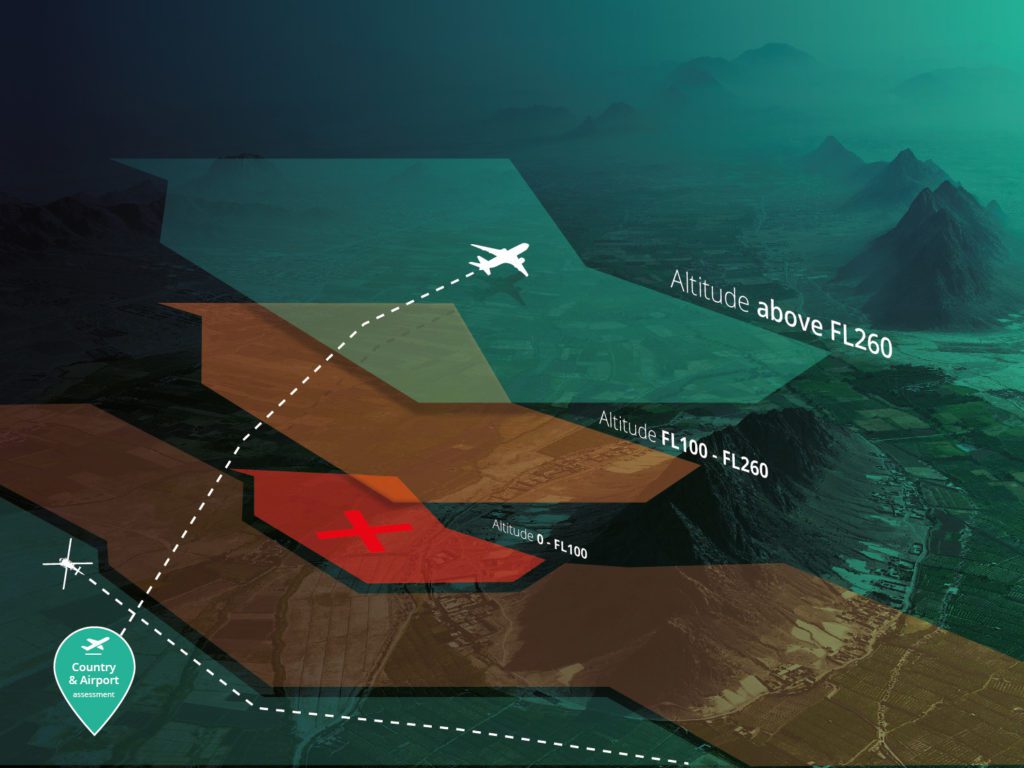 The Osprey Flight Risk Assessment System provides operators, such as Signum Aviation, with the ability to instantaneously risk assess every single flight through their own flight planning tools. It provides auditable reports on flights and risk areas to meet compliance requirements and comprehensive email alerts to inform operators about global incidents and events that impact the aviation security environment.
Using Osprey's cost-effective real-time service, Signum Aviation will benefit from the processing of a huge amount of data (200,000 sources in over 60 languages), all filtered and validated to provide the maximum accuracy, speed and consistency in security analysis.
Osprey will officially launch its new service at the 2017 AVSEC World event in Abu Dhabi next week with gold sponsor status. (14th to 16th November.)
Prior to a formal agreement between the two companies, Signum Aviation has been beta-testing Osprey's solution these past few months.  With its US and European customers requesting in-depth information for compiling risk assessments for upcoming missions either to or overflying Africa, the Middle East or Central and South America, Signum describes Osprey's offering as an important and essential extension to their service.
Jonathan Gill, Managing Director and Founder of Signum Aviation, explains, "Osprey's offering is impressively robust. It delivers reliable data and addresses the increasing need for our company to provide on-demand security information to our customers.
"The last 12 months have been our best year to date, and we look forward to the growth which will no doubt come as a result of our investment in cutting-edge software," Jonathan Gill added.
"We are delighted that such an agile new company sees the inherent value in Osprey Flight Solutions," stated Andrew Nicholson, Osprey's CEO. "As the only fully inclusive risk management system for the aviation industry, we look forward to playing a significant role securing the safe and successful operations of Signum Aviation."
EDITOR'S NOTES
Osprey Flight Solutions
Osprey Flight Solutions is headed by Andrew Nicholson, former Global Security Director and head of aviation security at MedAire. Andrew has been championing for a holistic risk assessment that covers all airspace, not just conflict zones, for several years. An expert team of aviation, technical and risk management professionals from across the globe completes the Osprey team.
The proprietary airspace risk assessment methodology evaluates a combination of 20 aviation security, operational and safety criteria via qualitative and quantitative measures.
Osprey's database is continuously updated with information relating to 22 separate event categories which have the potential to negatively impact flight operations, including Missile Launch, Lasing Event, Weapons Cache and Trafficking, GPS interference, Airport Attacks and UAV Events.
Signum Aviation
UK-headquartered Signum Aviation provides flight planning and operations support to an international client base spanning North America, Europe, Africa, China and the Middle East. Clients include Heads of State in Europe and Africa, government aircraft and a number of high net worth individuals across the globe.  The company specialises in providing a personalised service offering tailored and flexible support to its customers on a 24/7 basis.  Founded in 2007, with just one client, Signum has grown to handling over 7000 flights a year for a wide range of aircraft, from Citation Mustangs to Boeing 747s.
Signum Aviation was awarded 'Young Talent/Start Up' in this year's prestigious 2017 Sapphire Pegasus Business Awards.  The company became one of the first in Europe to achieve the new ISO9001-2015 standard, which is based on quality management principles including a strong customer focus, process approach and continual improvement.
Media contact
Alison Chambers
Tel +44 (0) 1420 560094